Department of Dentistry
"SMILE IS A LANGUAGE OF LOVE, SMILE IS A WAY TO GET GOOD SUCCESS, SMILE IS TO WIN THE HEARTS, AND SMILE IMPROVES YOUR PERSONALITY SO FOR GOOD SMILE BRUSH TWICE DAILY."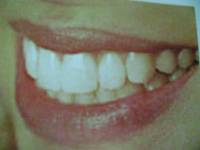 MISSION:
TO ACHIEVE THE ULTIMATE GOAL OF HEALTHY TEETH AND PLEASING SMILE FOR EVERYONE.

CONTROL AND PREVENTION OF DENTAL DISEASE BY EDUCATING PEOPLE AND MOTIVATING THEM TO FOLLOW BASIC DENTAL HYGIENE.
Our Clinical Team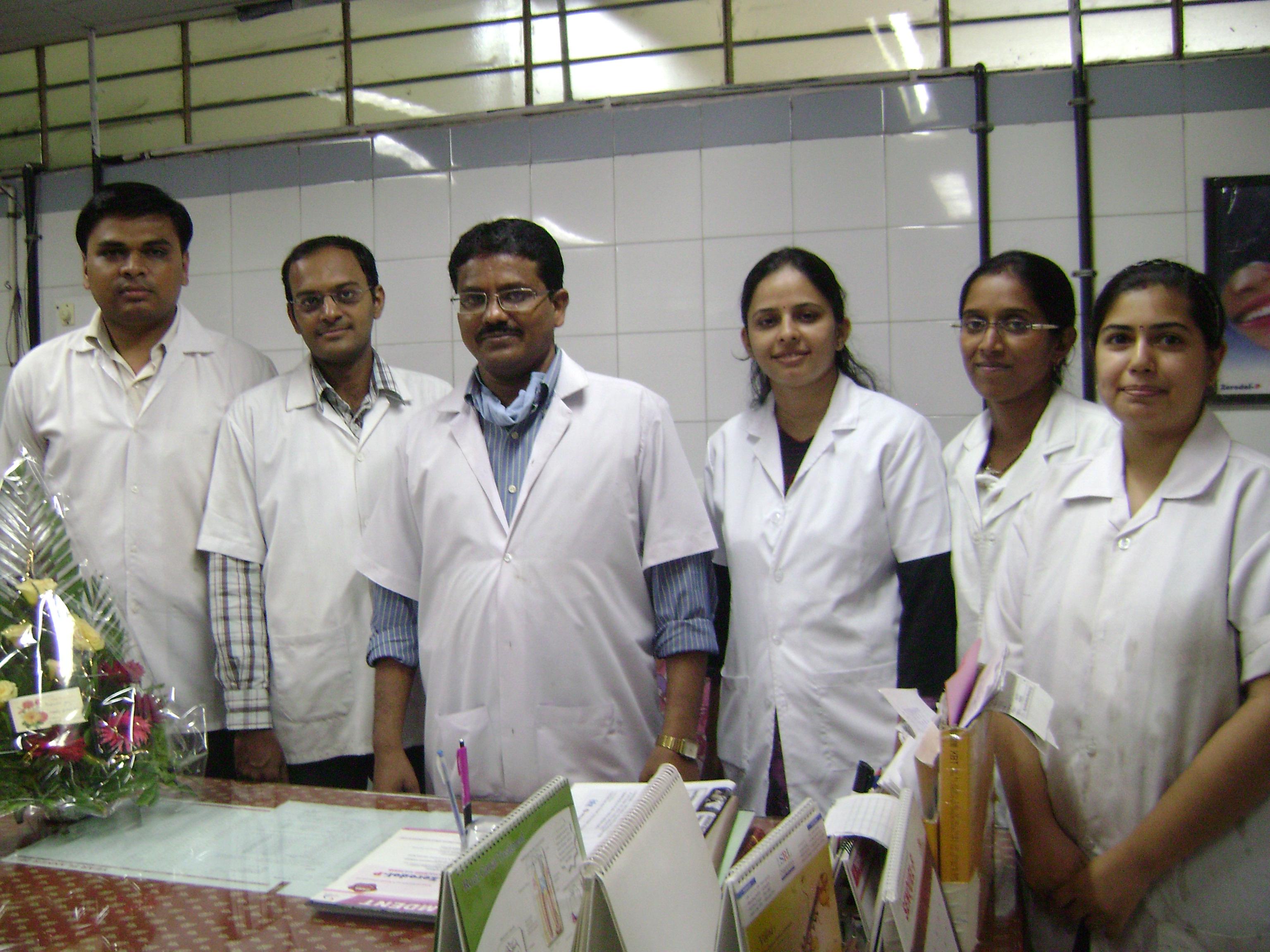 Faculty Members
| | | |
| --- | --- | --- |
| Name | Qualification | Designation |
| Dr. Gunvant Parmar | B.D.S,M.D.S. | Head & Professor |
| Dr. Darshna Dave | B.D.S,M.D.S. | Associate Professor |
| Dr. Mitul Bhut | B.D.S,M.D.S. | Assistant Professor |
| Dr. Rital Patel | B.D.S | Tutor |
| Dr. Stuti Jhala | B.D.S | Tutor |
| Dr. Apexa Rana | B.D.S | Tutor |
TEACHING FACILITIES
DENTAL PROCEDURES ROOM – 3, INCLUDING ONE MINOR O.T.

X- RAY ROOM.(DENTAL X-RAY)

DARK ROOM.

TECHNICIAN ROOM.FOR PROSTHETIC WORK.

CLINICAL/DEMONSTRATION ROOM

DENTAL O.T SHARING WITH E.N.T O.T FOR G.A.

DENTAL OFFICE IN THE MEDICAL COLLEGE BUILDING FOR ADMINISTRATIVE WORK.
AUDIOVISUAL AIDS:-
| | |
| --- | --- |
| COMPUTER | ONE |
| DIGITAL CAMERA | ONE |
DEPARTMENTAL LIBRARY HAVING LATEST ADVANCED BOOKS AND JOURNALS.
68 BOOKS IN DEPARTMENTAL LIBRARY.

MORE THAN 275 BOOKS IN CENTRAL LIBRARY

31 JOURNALS.
SERVICES PROVIDED / FUNCTION OF THE DEPARTMENT:-
| | |
| --- | --- |
| LECTURES | ONCE A WEEK |
| DEMONSTRATION | TWICE A WEEK |
| PRACTICALS /CLINICAL TERM | DAILY |
| FOR DENTAL INTERNS | CLINICAL WORK, SEMINARS,DISCUSSION. |
| DEMONSTRATION | TWICE A WEEK |
| PROCEDURE | DAILY |
| | |
| --- | --- |
| CLINICAL | EVERY DAY |
| NO. OF WARDS/BEDS | 1 WARD/5BEDS SHARING WITH E.N.T WARD. |
| NO.OF OPERATION THEATERS | ONE MAJOR O.T FOR GENERAL ANAESTHESIA.SHARING WITH E N.T. O.T. ONE MINOR O.T FOR LOCAL ANAESTHESIA. |
SPECIAL SERVICES OFFERED
ORAL CANCER DETECTION CENTRE

CHILD ORAL HEALTH PROGRAMME

ORAL CARE AWARENESS PROGRAMME -TEACHING BRUSHING TECHNIQUE.
ANY OTHER INFROMATION YOU THINK OTHER SHOULD KNOW ABOUT YOUR DEPARTMENT.
THE DENTAL INTERNEE FROM VARIOUS INSTITUTE/DENTAL COLLEGES, ALL OVER INDIA THEY GIVE PREFERENCE TO THE DENTAL DEPARTMENT NEW CIVIL HOSPITAL SURAT FOR INTERNSHIP AS A PERIPHERY .

EDUCATION AND COUNSELLING FOR THE TOBACCO CHEWING PATIENTS, FOR QUITING THE HABIT WHICH LEADS TO THE PRECANCEROUS LESION IN THE ORAL CAVITY.

OBURATOR OR THE FEEDING PLATE MADE IN THE OPD FOR THE CLEFT LIP AND PALATE FOR NATALS.

OBTURATOR FOR THE CANCER PATIENT WHO HAS LOST EITHER OF THE MAXILLA. AND MANDIBLE.

DENTAL CAMPS ARE ORGANISED BY THE DEPARTMENT FOR EDUCATION AND AWARENESS OF ORAL HEALTH.
ALL THE FACILITIES FOR THE TREATMENT OF DENTAL DISEASES ARE AVAILABLE, :-
ORAL SURGICAL PROCEDURES

EXTRACTION OF THE TEETH

OPEN METHOD FOR REMOVAL OF BADLY CARIOUS TOOTH AND ROOT PIECES.

DISIMPACTION OF THE IMPACTED TOOTH.

ENUCLEATION OF THE PERIAPICAL CYST, DENTIGEROUS CYST, PERIAPICAL GRANULOMA.

APICETOMY OF THE PERI APICAL LESION,

TREATMENT OF THE MANDIBULAR FRACTURE BY WIRING, ARCH BAR, IVY LOOP, IMF, PLATING.

EXCISION OF THE ORAL TUMOUR.

I& D OF THE FASCIAL ABSCESS, PERIAPICAL ABSCESS, PERIODONTAL ABSCESS AND GINGIVAL ABSCESS.

REIMPLANTATION OF THE TEETH.

CURETTAGE OF THE LESION.

TMJ DISORDERS TREATMENT
CONSERVATIVE & ENDODONTIC PROCEDURES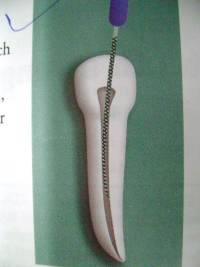 ROOT CANAL TREATMENT.

SILVER FILLING IN CARIOUS TEETH.

LIGHT CURE COMPOSITE CEMENT FILLING FOR AESTHETIC

ZINC OXIDE EGUENOL CEMENTING FOR TEMPORARY DRESSING.

ZINC PHOSPHATE CEMENT FOR CEMENTING AND BASE AND FOR LUTING

GLASS IONOMER CEMENT FOR ABRASION, ATTRITION EROSION.

PULP CAPPING

DIRECT PULP CAPPING

INDIRECT PULP CAPPING.

APEXIFICATION.

PIN RETAINED RESTORATION AND CROWN BUILT UP

JACKET CROWN, FULLCAST CROWN AND BRIFGE.

BLEACHING VITAL AND NON VITAL.

SPACE MAINTAINER.

PIT AND FISSURE SEALEANT.
PERIODONTAL & GUM PROCEDURES.
SCALING AND ROOTPLANING.

CURETTAGE OF THE PERIODONTAL POCKET.

PERICONOL FLAP.

RIDGE AUGMENTATION PROCEDURE, PRE PROSTHETIC SURGERY.

FRENECTOMY AND FRENOTOMY.

FLAP SURGERY

GINGIVECTOMY

FLAP SURGERY WITH BONE GRAFTING AND GTR MEMBRENE.

MUCO GINGIVAL SURGERY

LATERAL SLIDING FLAP.

CORONAL DISPLACED FLAP

VESTIBULOPLASTY.

ALVELECTOMY

ALVELOPLASTY

GINGIVAL EPULIS.

GINGIVAL BIOPSY

GINGIVOPLASTY.

SPLINTING OF THE MOBILE TEETH.
PROSTHETIC PROCEDURES
COMPLETE FULL MOUTH DENTURE.

PARTIAL DENTURE

OBTURATOR.

FIXED PARTIAL DENTURE

FEDDING PLATE.

NIGHT GUARD, OCCLUSAL BITE.

CUSP GRINDING AND ENAMELOPLASTY.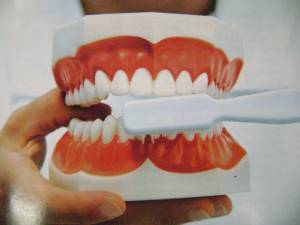 WHO has been focusing on oral health in the integrated disease prevention and health promotion? According to WHO, oral health must no longer remain a neglected area of international health. The organization has been ensuring the involvement of the dental profession as an active and responsible partner in the integrated disease prevention programmes. The success of the oral health programme depends upon the formulation of appropriate policies and strategies aimed at strengthening implementation. The programme should adresss issues like oral health promotion, lower consumption of sugar and modification in diet behaviour, integration of oral health in general health programme geriatric dental problems and development oral health information systems and promotion of research in oral health.